Now that's my kind of "When I'm Sixty-Four" aging gracefully…  ("'Christie B.' – at 63…")
*   *   *   *
In this post I review some earlier posts on gracefully ageing – or aging:  RABBIT – and "60 is the new 30" (Part I and Part II), and A Geezer's guide to supplements (Part I and Part II, featuring "Arnold," at right) 
In RABBIT – Part I – from June 2015 – I reviewed Rabbit Remembered.  That was the 2001 novella, last of a series of novel-sequels to Rabbit, Run.  (The 1960 work by John Updike.  The sequels included Rabbit Redux, Rabbit is Rich and Rabbit at Rest.)  But RABBIT – Part II is where things got interesting, at least in terms of aging gracefully.  (I turn 68 next July.)
It started with a "personal tidbit" from the 1971 sequel, Rabbit Redux.  Set in the summer of 1969 (the same summer as the Apollo 11 moon landing), the novel told of a time "when father and son are settling the bar bill.  Earl Angstrom had a Schlitz beer, and tells his son [Harry, the protagonist], 'Here's my forty cents.  Plus a dime for a tip.'"
Which led me to write:  "Are you kidding me…  Do you mean there once was a time when you could go into a bar, pay 40 cents for a beer and leave a dime for the tip?  And not get thrown out or insulted?"  (The answer:  "Yes, there was…")
But the really interesting part was about how 65-year-olds were portrayed in 1969.  For example, Updike wrote of Harry (Rabbit) Angstrom's father looking old once outside the bar; "liverish scoops below his eyes, broken veins along the sides of his nose."  Harry then asks Earl about his money situation, and Earl responds, "Believe it or not there's some advantages to living so long in this day and age.  This Sunday she's going to be sixty-five and come under Medicare."
Next Sunday Harry visits Mary (his mother) for her birthday and she greets him:
"I'm sixty-five," she says, groping for phrases, so that her sentences end in the middle.  "When I was twenty.  I told my boyfriend I wanted to be shot.  When I was thirty…"  [Harry:]  "You told Pop this?"  "Not your dad.  Another.  I didn't meet your dad til later.  This other one, I'm glad.  He's not here to see me now."
The point is that even though Mary has Parkinson's, Updike's overall image of 65-year-olds in 1969 is of people who really are over the hill.  ("Living so long in this day and age?"  Really?)
Now compare that with Christie Brinkley, shown in the lead picture above in 2017, at age 63.
On that note see "60 is the new 30," and also "Why 60 Is The New 30."  The latter post noted the "55-64 age group has shown the largest increase in entrepreneurial ventures, now accounting for more than 20 percent of all start-ups."  (Thus literally "starting over when our grandparents would be strolling around golf communities in Florida.")
Or see Is 60 the New 40?  That article noted that what elderly "meant to the Greatest Generation doesn't hold for their offspring, the baby boomers."  Then there's 60, Not 50, Is The New Middle Age – Huffington Post, and New research shows 60 is the new 40 – KING5:
Increasingly, people over 60 feel more like 40, and now they have the science to back them up…   The new research argues that since life expectancy continues to rise, age 60 should not be considered old.  It's more "middle age," because for many, there's a lot of living left to do after age 60, even embarking on second or third careers.
Which brings us back to my Geezer's guide(s) to supplements, Part I and Part II.  In those posts I noted that I "don't want a Schwarzenegger body.  At age 67 [soon to be 68], I just want to stick around a while yet."  (And "maybe run into a cute 'young'" 60-some-year-old, like Christie B….)
So, to that end the "Geezer" posts  listed 10 good supplements from Menshealth, along with the question "Why do I bother with all these supplements?  Simply put, I want to live long enough" – among other things and if only metaphorically – "to dance on my enemy's grave."  (Illustrated at right.)
And that brings up two relatively new online articles, 11 Of The Smartest Things Anyone Ever Said About Getting Older, and 9 Things People Aging Gracefully Do Differently | HuffPost:
There's nothing less attractive than someone desperately clinging to the last remnants of their youth.  We think it's far sexier to be comfortable in your own skin.
That last thought was a "leaf" from George Clooney, along with the main thing people aging gracefully do:  "work out to get strong, not skinny."  (Not to get a "Schwarzenegger body.")
Other thoughts:  They stress less and forgive more, they learn something new every day, they stay positive, they get enough sleep – which for me includes daily naps "as needed" – and they eat and drink better.  (They "learn what changes we need to take with our diets as we age."  Like Geezer supplements, and kale and/or spinach salads at night, not processed food snacks.)  
So here's to Seeing Old Age as a Never-Ending Adventure.  (From the New York Times – that "enemy of the people" – on a thought that will be the subject of at least one future post.)
As far as those 11 Smart Things About Getting Older, here's my favorite.  (Or as I said in I pity the fool, "I pity the fool who doesn't … push the envelope, even at the advance stage of his life.")
*   *   *   *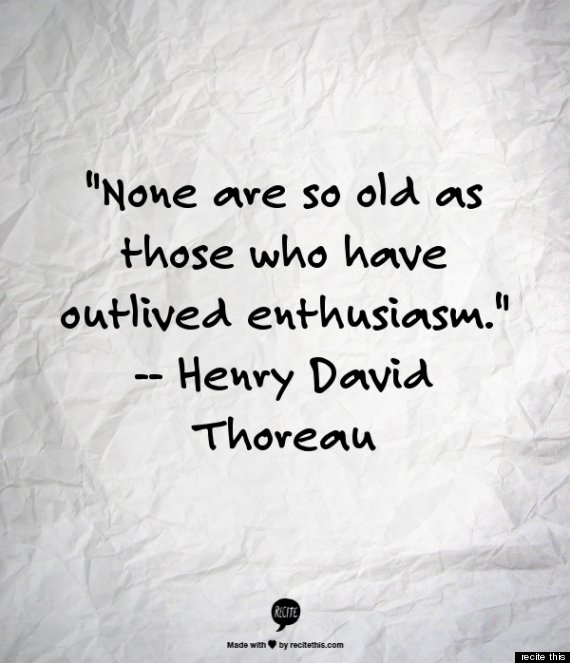 *   *   *   *
The upper image is courtesy of Christie Brinkley Photos, Sports Illustrated Swimsuit 2017.  And about that When I'm Sixty-Four.  (Referring to the 1967 Beatles song released on their album Sgt. Pepper's Lonely Hearts Club Band.)  Born in 1954, Christie is now – in 2019 – 65 years old, while she was 63 at the time of the 2017 Sports illustrated photo shoot.  So for this post I just split the difference.
Re:  How to properly spell "ageing."  See Ageing vs. aging – Correct Spelling – Grammarist:  "American and Canadian writers use aging.  Ageing is the preferred spelling outside North America."  
I borrowed the "dancing on enemy grave" image from Geezer's Guide – Part II.  As to which enemy whose grave I "enthusiastically" look forward to dancing on, Part II said "Let the reader understand!"  (Citing Mark 13:14: "When you see 'the abomination that causes desolation' standing where it does not belong – let the reader understand – then let those who are in Judea flee to the mountains.")
Re:  "Push the envelope."  That also came near the end of Remembering the "Chilkoot &^%$# Trail!"