No, I don't want a Schwarzenegger body.  At 67, I just want to stick around for a while yet… 
*   *   *   *
Welcome to the "Georgia Wasp…"
This blog is modeled on the Carolina Israelite.  That was an old-time newspaper – more like a personal newsletter – written and published by Harry Golden.  Back in the '50s, people called him a  "voice of sanity amid the braying of jackals."  (For his work on the Israelite.)
That's now my goal as well.  To be a "voice of sanity amid the braying of jackals."
For more on the blog-name connection, see the notes below.
In the meantime: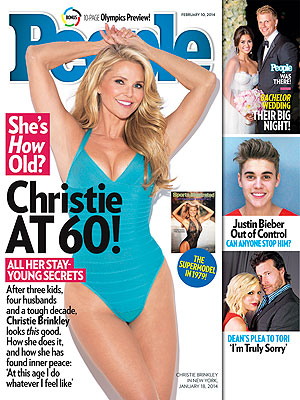 I recently flew from Newark back to the ATL.*
The Southwest Airlines in-flight magazine had a full-page ad for M-drive, a "daily supplement designed specifically for men."  Since I just turned 67, it piqued my interest.  (For reasons including some noted in Part II, I want to stick around awhile.)
(And maybe run into a cute "young" 60-year-old!)
As It turned out, M-drive wasn't my cup of tea.  (Basically for the same reasons I chose not to buy Creatine, as explained below.)  But the ad did get me thinking.  (About supplements and such.)
So I did some Googling and came up with The Top 10 Supplements for Men – menshealth.com.
A side note:  I was already taking a multivitamin and Glucosamine Chondroitin, both via "gummies."  (Despite my dentist's warning that "gummy vitamins" – like Halloween Candy – can "pull your fillings out and crack your crowns."  But I'm careful, and essentially "gum the gummies.")
 Also Vitamin D3, on doctor's orders.  (Which is ironic since I am and have been out in the sun a lot.)
So here's what Menshealth said, what I've gotten  "extra," and how much it all costs.
1.  BORON TO PROTECT YOUR PROSTATE
This note got me really thinking, since my brother and father both got prostate cancer.
The site said men with high boron intakes are "65 percent less likely to develop prostate cancer than men with lower levels."  And added that American men have one of the lowest boron intakes in the world.  The site recommended 3 milligrams (mg) a day, and added that it "doesn't just fight cancer:  USDA researchers found that this is the best dosage to improve memory and concentration."  (Which I could definitely use.)
As it turned out, I ended up buying most of my supplements from the local General Nutrition Center.  This was after trying – without success – to buy them at some of the local "hypermarkets, discount department stores, and grocery stores."
It seems they cater more to the trendy – if not gullible.
As it also turned out, I got five of the recommended 10 supplements from GNC.  However, they didn't have Boron on hand, so I had to special order it.  Online, it cost $6.41, including shipping, for a bottle of 100.  That worked out to six-and-a-half cents a day, rounded out to  seven.
2.  CALCIUM TO LOSE WEIGHT AND STRENGTHEN BONES
Menshealth said that most men don't get the recommended 1,000 mg of calcium a day.  (And that a cup of milk only has 300 mg.)  It added that men with the highest calcium intakes weigh less on average than men consuming less calcium.
How much?  The site said to aim for 1,200 mg calcium citrate; "half in the morning, half at night, to maximize absorption."  It also said to avoid coral calcium, because of impurities.  But here I made a misstep.  The first "calcium" I got was calcium phosphate, at the local hypermarket.  But it turns out calcium phosphate increases the danger kidney stones.  (Seen at right.)
So I ended up getting calcium citrate "soft chews" from same local GNC, at a price of $30 for 60 "chews," each 500 mg.  But I ended up opting to take only one of these day.  For one thing, I don't want to risk one of those dang kidney stones.  For another I get some calcium – of the right kind – from my morning cheese and multivitamin, and other sources as well.  Plus of course it's cheaper taking one.  That ends up costing 50 cents a day, and I still increase my calcium substantially.
Number 3 on the list – Chromium – is covered adequately by my multivitamin.
4.  COENZYME Q10 TO BOOST ENERGY
Here I found a real bargain, as noted below.
But first, Menshealth said your body naturally produces Coenzyme Q10, which helps cells manage your body's energy supply.  However, "as you get older, production decreases," and the only way to "get back up to youthful levels is by taking a supplement."
Recent studies suggest that coenzyme Q10 may fight cancer, Parkinson's disease, and Huntington's disease, and may thin the blood to help prevent heart disease.  Q10 is also packed with free-radical-fighting antioxidants, which can slow the signs of aging.
How much?  Menshealth said researchers recommend 100 mg a day, but you "won't find Q10 in a multivitamin or get any useful quantity from food."  And that's where I lucked out.
It turns out this supplement is covered by GNC's Triple Strength Fish Oil Plus CoQ-10.  ("Two for the price of one.")  This "fish oil plus supplement" cost $52.50 for 120 softgels.  But that rounds out to 44 cents a day for a three month supply of both CoQ-10 and Omega-3s.
5.  CREATINE TO BOOST MUSCLE AND MEMORY
As  Wikipedia noted, Creatine "can increase maximum power and performance in high-intensity anaerobic repetitive work (periods of work and rest) by 5 to 15%."  But I put the kibosh on this one.  After visiting both Walmart and GNC, this one looked like too much trouble.  (What with having to mix it with whey, and being way too body-builderish.) 
"NOT interested."  Getting older, I've moved to low-weight high repetition strength training:  "One of the main benefits of using light weights is the diminished risk of injury."  Which I came to respect from recent experience.  I "tweaked" my right shoulder lifting a bag of garbage I'd always handled easily before.  It took a month of rehabilitation and a couple of sleepless nights to work through that one.  And I came to appreciate not being able to raise your right arm.
As they say, "Discretion is the better part of valor."  As they also say, "To be continued…"
*   *   *   *
*   *   *   *
The upper image is courtesy of Bodybuilding – Wikipedia.  Caption, "Arnold Schwarzenegger, one of the most notable figures in bodybuilding, in 1974."  See also Arnold Schwarzenegger – Wikipedia.
The "hypermarkets, discount department stores, and grocery stores" is from Walmart – Wikipedia.
I borrowed the Christie Brinkley image from On RABBIT – and "60 is the new 30" – (Part II).
The lower image is courtesy of Creatine Body – Image Results.
*   *   *   *
Re:  The Israelite.  Harry Golden grew up in the Jewish ghetto of New York City, but eventually moved to Charlotte, North Carolina.  Thus the "Carolina Israelite."  I on the other hand am a "classic 67-year-old "WASP" – White Anglo-Saxon Protestant – and live in north Georgia.  Thus the "Georgia Wasp."    
Anyway, in North Carolina Harry wrote and published the "israelite" from the 1940s through the 1960s.  He was a "cigar-smoking, bourbon-loving raconteur."  (He told good stories.) That also means if he was around today, the "Israelite would be done as a blog."  But what made Harry special was his positive outlook on life.  As he got older but didn't turn sour, like many do today.  He still got a kick out of life.  For more on the blog-name connection, see "Wasp" and/or The blog.