* * * *
Welcome to the "Georgia Wasp…"
This blog is modeled on the Carolina Israelite. That was an old-time newspaper – more like a personal newsletter – written and published by Harry Golden. Back in the 1950s, people called Harry a "voice of sanity amid the braying of jackals." (For his work on the Israelite.)
That's now my goal as well. To be a "voice of sanity amid the braying of jackals."
For more on the blog-name connection, see the notes below.
In the meantime:
My last post said I was working on a new post on my early-June road trip to New York City…
However, that turned out more complicated than expected, so I posted a quickie filler-upper, "Why not 12 Supreme Court Justices." (On the Supreme Court's just overturning Roe v. Wade.) Since then I took another road trip, to Dubuque, Iowa. (Ten days up and back for the July 4th weekend.) And since that trip is more recent, I'll get it out of the way first.
I went up to Iowa because I'd never been to such a lily-white Iowa/Midwest Fourth of July. (Not lately anyway, compared to the 4th in the Black mecca that is "the ATL.") It was quite an adventure, featuring lots of visits to my companion's family, and my eating way too much food while not getting nearly enough exercise. (I gained five pounds, and was lucky to limit it to that. One comment at a dinner on the evening of July 4: "That's all you're eating?")
BTW: I wanted to rent a canoe or kayak and paddle across the Mighty Mississippi. That didn't happen, though I did manage to paddle a rental kayak up the Galena River, detailed below.
* * * *
My companion and I – let's call her "Nina" – left home at 9:00 a.m. on Thursday, June 30. (After some last-minute packing.) Surprisingly, we got through the Atlanta Beltway in good time, but had a bad traffic delay coming into Chattanooga. Then more bad traffic trying to get through Nashville, after "gaining" an hour crossing into Central Time. We celebrated that traffic-choked first day's drive with a nice split meal at the Applebee's in Clarksville.
Friday, July 1 we drove from Clarksville to Champaign, Illinois. (I took my time driving up.) On Saturday, July 2, we drove from Champaign to Dickeyville, Wisconsin. Nina wanted to be in position for church in Dubuque the next day. (A 15-minute drive.) I'd booked a place that sounded rustic but was more of a dump. It did turn out entertaining though, as noted below. Anyway, Nina's daughter picked us up and took us for two beers and a bar pizza at the nearby Kuepers III ("Keeper's"), in Dickeyville. They didn't have Bud Light on tap so I got a Fat Tire draft.
I thought that was that, but back at the Inn we found a cookout-slash-Saturday-night-celebration going on, courtesy of a group of traveling contract workers. The boss was a hefty local white guy, accompanied by a host of Spanish-speaking workers. (One from Portugal, another from Spain, some from other places.) To be polite we then had to eat more food – some of it quite exotic – along with plentiful bottles of Corona beer, often laced with salt, tequila or both.
For our stay in Dubuque, Nina booked a to-be-unnamed Airbnb. But there were problems in booking, and we weren't sure the place was really available. (Due in part to her being unable to get verification. As a back-up, she'd booked a room at the nearby Quality Inn on Hwy 20, just in case.) She had the code to get in the bnb, but couldn't make any payment. Some babe named "Olga" had Nina's phone before, and so the company had the reservation in Olga's name.
To make a long story short, Sunday morning we found the place all right, and managed to get in. (The code was pretty simple.) But the roomy two-story house was still being cleaned.* Beds unmade, laundry in the washer and dryer, etc. So Nina called the Quality Inn where she had the backup reservation. It turned out she couldn't get her money back, so for that and other reasons we decided to stay there. It was a nice place, not as roomy but right across Hwy 20 from a Walmart. There was a great place nearby to get iced coffee in the mornings, plus they had a good continental breakfast – rare at motels these days – including a working waffle maker.
We unpacked, then went to the non-denominational Crossroads Church in Peosta. With two of Nina's friends, Mike and Judy. Later I said on Facebook, "Penance for too much beer last night, celebrating getting to our final destination." (A "foretaste of the heavenly banquet to come?")
The Youth Pastor gave a great sermon, on the need to work together. (Largely ignored in later pronouncements on politics.) Late that afternoon we were treated to firework displays, from Kelly's Bluff. (Close to the site of the picture atop the page.) Lots of history there, as described by Judy's boss-man, who also supplied plenty of food. (We brought our own libations.) From the top of the bluff we could see a number of fireworks provided by other cities in the tri-state area.
I didn't note anything for Monday morning, July 4, but later we had dinner back over in Peosta, at Mike and Judy's. On Tuesday, July 5, we drove down to Galena and visited the U.S. Grant Museum in Galena. (95 degrees outside.) That's where I saw the Thomas Nast carton at the bottom of the page, titled, "The crowning insult to him who occupies the presidential chair." I thought it especially appropriate for the current occupant of the presidential chair.
The label on the hat says "Scapegoat."
After the Grant museum we had lunch and a libation at Durty Gurts. Then I checked out Nuts Outdoors, on Spring Street in Galena. (Also known as the same U.S. 20 that runs right by the Quality Inn in Dubuque.) The next day – Wednesday, July 6 – I rented a kayak from Nuts and paddled upstream on the Galena River. I paddled 60 minutes upstream, then got back to the starting point in 20 minutes. Later that afternoon we shared dinner and rewarding beers at Thumser's 19th Hole, East Dubuque, near where Nina's daughter lives.
Thursday morning, July 7, we visited the Dubuque Museum of Art, mostly because of "Free Thursdays." It was nice, and I enjoyed it, but I'm glad it was free. We then had lunch at BILL'S TAP, in Farley, near where Nina's son and his brood live. "We" treated two of her cute granddaughters to lunch, and learned some new young-people slang. Like three terms for something especially good. 1) "It slaps!" 2) It "goes hard." And 3) "It's bustin.'" Now I have to check with my great-niece and -nephew back home and see if they're up to date.
Friday morning, July 8, I visited the National Mississippi River Museum & Aquarium. The Old Geezer discount cost $18.95, and well worth it. For one thing, you can go out and come back again, say, for a lunch break. Plus you can use it for two straight days, and frankly there's too much to see in just one visit. Later that afternoon I visited the riverfront near the railroad bridge, then did some other errands and gassed up at the Sam's Club. A pleasant surprise: Gas at a mere $4.35 a gallon. That was a welcome change. That evening we had dinner at Rhody's, on the western edge of town, with Nina's friend Judy. (I ordered something light.)
Next morning we left at practically the crack of dawn, and got to Evansville, Indiana. (And another Applebee's. Google Maps helped me find one close to the motel.) We got home the next day, Sunday the 10th, eventually. Once again there was bad traffic in Nashville and Chattanooga, but we never made it to the ATL beltway. I ended up taking back roads north of Marietta, after leaving I-75 South. (Southwest on County Road 5, then southeast from where it intersects with CR 6.) The traffic tie-ups messed up the Google Map estimate of our arrival time. The initial estimate was 4:00 p.m., but it was getting dark by the time we reached Fayetteville. We found the Old Courthouse closed so we stopped at Twisted Taco, for one final road dinner-and-draft.
One point of order: For the next trip we RESOLVED that I would drive to Dubuque a few days early, and Nina would fly up and I'd meet her. Among other factors, that would allow me to bring my kayak and paddle across the Mississippi. (Dubuque has no place that I could find to rent a kayak or canoe.) And don't forget that five pounds gained.
Next day, Monday the 11th, I went back to my regular diet and lots of healthy exercise.
BACK TO THE ROUTINE!
* * * *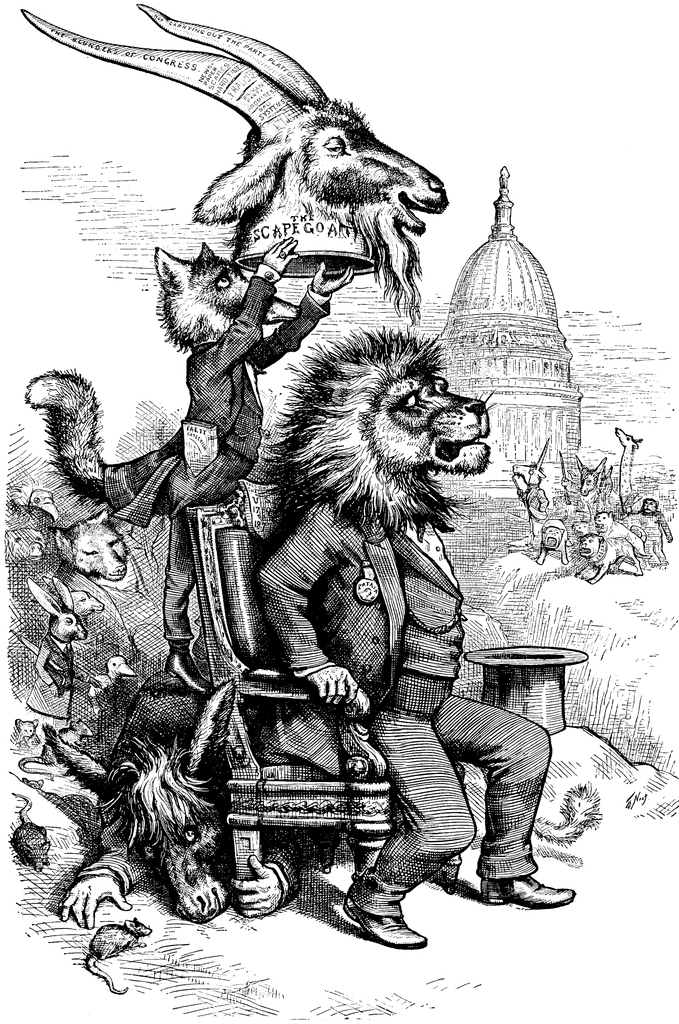 * * * *
The upper image is courtesy of Dubuque, Iowa – Wikipedia. The city was named for Julien Dubuque (1762-1810), a Canadian from Quebec who settled near what is now the city. One of the first Europeans to settle in the area, he initially got permission from the Mesquakie Indian tribe to mine the lead in 1788. "Once he had received permission from the Meskwaki to mine lead, Dubuque remained in the area for the rest of his life. He befriended the local Meskwaki chief Peosta – for whom the nearby town of Peosta, Iowa is named." He is believed to have married Peosta's daughter.
The June trip was to New York City and Carnegie Hall. I previewed it in Back to New York City – finally!
Re: The trip to Dubuque. My current lady friend hails from there, and wanted to visit family, especially kids, grandkids and a new great-granddaughter.
Re: "Mighty Mississippi." Click on the link to hear the song by the New Christy Minstrels [i]n 1963.
"The ATL" is the Atlanta Metropolitan Area that has been my new home for the past 12 years. It is one of several Black meccas, defined as cities to which "African Americans, particularly singles, professionals, and middle-class families, are drawn to live," for reasons including greater income opportunities, greater political power and "harmonious black-white race relations." For the record, I am much more comfortable in the Atlanta area, for reasons including that people "down south" are much friendlier. (As will be detailed more fully in my post on the trip to "Joisey," featuring lots of cursing and horn-honking.) Plus gas prices have been lower.
Re: "Gaining an hour." When we crossed into Central Time, 10:00 a.m. became 9:00 a.m.
Re: "Still being cleaned." It appeared so, but no one was around.
Re: The "tri-state area." Tri-state area – Wikipedia noted this is an "informal term in the United States which can be used for any of several populated areas associated with a particular town or metropolis that, with adjacent suburbs, lies across three states." The article listed a number of such U.S. tri-state areas, and said the Dubuque, Iowa tri-state area "spills over into Illinois and Wisconsin."
Re: Old Geezer discount. See the National Mississippi River Museum & Aquarium website and click on "Buy tickets." The adult price for general admission is $20.95. One photo I took for Facebook showed a poster listing the 40 cents admission price in 1941 for a two hour "Showboat" stage performance.
The lower image is courtesy of Grant Made Scapegoat for Corruption | ClipArt ETC – FCIT: "President Ulysses S. Grant being made the scapegoat for continuing corruption." (Some things never change.) Thomas Nast (1840-1902) was a "German-born American caricaturist and editorial cartoonist often considered to be the 'Father of the American Cartoon.' He was a critic of 'Boss' Tweed and the Tammany Hall Democratic party political machine. Among his works: The creation of the modern version of Santa Claus (based on traditional German figures, Sankt Nikolaus and Weihnachtsmann) and the political symbol of the elephant for the Republican Party." He did not create the donkey symbol for Democrats, but did popularize it through his work.
* * * *
Re: The Israelite. Harry Golden grew up in the Jewish ghetto of New York City, but eventually moved to Charlotte, North Carolina. Thus the "Carolina Israelite." I on the other hand am a "classic 69-year-old "WASP" – White Anglo-Saxon Protestant – and live in north Georgia. Thus the "Georgia Wasp."
Anyway, in North Carolina Harry wrote and published the "israelite" from the 1940s through the 1960s. He was a "cigar-smoking, bourbon-loving raconteur." (He told good stories.) That also means if he was around today, the "Israelite would be done as a blog." But what made Harry special was his positive outlook on life. As he got older but didn't turn sour, like many do today. He still got a kick out of life. For more on the blog-name connection, see "Wasp" and/or The blog.
* * * *