* * * *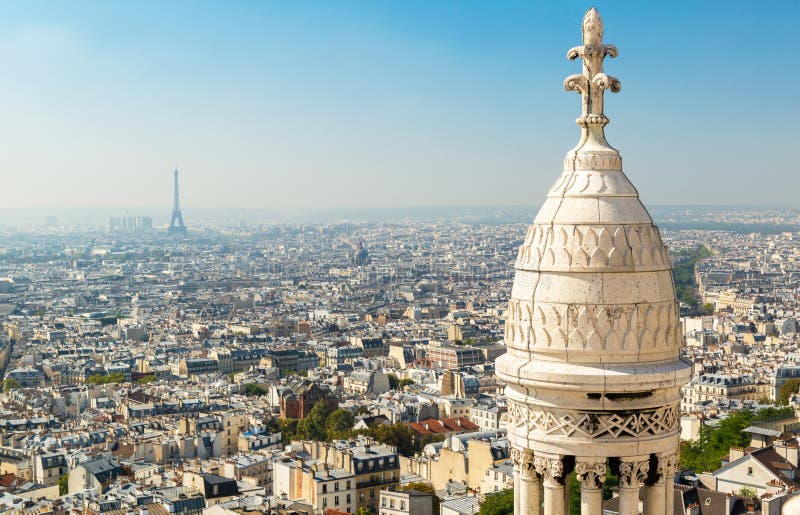 *   *   *   *
July 24, 2023 – It won't be long now. Next mid-September, two companions and I will hike the Stevenson Trail in France, starting in Le Puy-en-Velay. But first I'll have to get there, through Paris, then by train some 280 miles southeast to Lyon. (A place I've never been.) I'll stay two nights in each place, then take a train-and-bus combo some 84 miles southwest to Le Puy. (Oddly enough, getting to Le Puy from Lyon will take about as long as from Paris to Lyon.)
Those two nights each – Paris and Lyon – mean I'll have some time for sightseeing. But that also means I have to plan carefully, to get the biggest bang for my buck. (So to speak.)
But first, Paris. After arriving at De Gaulle airport – early in the morning – I'll take the RER Train B to the Gare du Nord. (18 Rue de Dunkerque.) Then (as I wrote about the 2021 trip), "out the exit past the Starbucks, and take a left and onto Rue la Fayette." That's assuming I can find the exit. In 2021 I had a heck of a time finding how to get from the lower level up to the ground floor and then out into the sunshine. (And a sidewalk cafe.) Here's hoping experience is a good teacher.
In Paris I booked a room near the swanky Hipotel Paris Voltaire Bastille. It's about a two-mile hike from Gare du Nord, but I'll have some time to kill. Check-in isn't until 2:00. From there – barring jet lag – I'll have some sights to see. In 2021 I wanted to visit a place on the outskirts, Choisy-le-Roi. On my first visit in 1979, a young lady-friend and I camped at a youth hostel there. In a little tent, "very romantic," between the Seine and Marne Rivers. ("Is the hostel still there?")
This trip too it would be nice to visit La Basilique du Sacré Cœur de Montmartre.
Shown at the top of the page, the Basilica is "at the summit of the butte of Montmartre." Said to be visible from most parts of Paris, it also offers a great panorama of the city itself. Plus it would be nice to visit Montmartre, interested as I am in Impressionist painting and painters. But to get to either Choisy-le-Roi or Montmartre I'll have to take the Métro, said to be the haunt of numerous Pickpockets and Scams. I'll let you know how that works out. Or I may just say the hell with it and confine myself to walking tours based around the Île de la Cité.
On that note, it turns out my room is less than a mile from the Père Lachaise Cemetery, where notables like Jim Morrison and Oscar Wilde are buried. Plus it's a nice shady place for a walk – without a pack – through its wooded 106 acres. And when it's time to leave Paris, the room is a mere mile hike to Gare Lyon, for my train down for two nights in Lyon.
Speaking of Lyon, I once wrote that – as I once thought – hotels were cheaper there than in Paris. That turns out not to be true. For some reason, most places I checked added on either a hefty "cleaning fee," or a hefty damage deposit. (Supposedly refundable but I hate paying "deposits.") That routinely doubled the price of what I thought at first was an affordable room. I ended up paying more for two nights in Lyon than two nights in Paris.
I finally booked a do-able room just across the Rhone River from "Presqu'île," the peninsula center-of-the-city formed by the confluence of the Rhône and Saône rivers. As in Paris, I'll get to Lyon before noon, some hours before check-in. But the room is only another two-mile, 45-minute hike, from the Gare de Lyon-Perrache. And on the way is the Damn Fine Bookstore.
It's billed as one of the few places to get books in English outside Paris. Plus it has a cafe, where I'll spend some time between arrival and check-in. Then too, once it's time to head down to Le Puy, it's only a little over a mile hike from the room to the Lyon Part Dieu station, where I head southwest. Getting there on time won't be a problem. I don't leave Lyon until early afternoon.
Back to that room in Lyon. It's less than a mile to Place Bellecour, third-largest public square in France. More important for me is it's less than two miles to the Basilica of Notre-Dame de Fourvière. Like the Paris Basilique du Sacré Cœur, it too is said to offer a spectacular view of the city. And speaking of those two church towers – Paris and Lyon – the dome of the Basilica of the Sacréd Heart of Montmartre is said to have 300 steps to the top. The dome of the Basilica of "Our Lady" (the Virgin Mary) is said to have 287 steps to the top. With the other walking tours I'll make in both cities, climbing those 587 stairs all the way to the top – and back down again – will be good training. Good training for that 15-day, 150-mile hike on the Stevenson Trail.
* * * *
* * * *
The upper image is courtesy of View From Sacre Coeur Basilica Montmartre – Image Results.
In writing this post I used past posts like Countdown to Paris – 2021, Hiking over the Pyrenees, in 2021 – finally, A post-trip post mortem for "Paris – 2021," and Gearing up for the Stevenson Trail.
On "Bang for buck," see Wikipedia on the idiom of getting "greater worth for the money used:"
The phrase "bigger bang for the buck" was notably used by U.S. President Dwight D. Eisenhower's Secretary of Defense, Charles Erwin Wilson, in 1954. He used it to describe the New Look policy of depending on nuclear weapons, rather than a large regular army, to keep the Soviet Union in check.
I didn't know that last bit of history, one reason I enjoy blogging. Those "rabbit trails…"
For more the Sacré-Cœur Basilica see the Wikipedia article.
On the Paris Metro's "Les pickpockets," see How to Avoid Pickpockets and Scams in Paris, Pickpocketing Has Skyrocketed in Paris Over the Past Year, and The Paris Pickpocket: How to Recognize and Avoid Them. Or Google. The Eiffel Tower is said to be the place they like best.
On "15 days," etc. That includes two days off, not hiking. My brother Tom figured 151.3 actual miles hiking, though with two question marks for miles figured for two days near the end of the hike.
The lower image is courtesy of View From Basilica Of Notre-dame De Fourviere Lyon – Image Results. See also Basilique Notre Dame De Fourviere, Lyon | Ticket Price, indicating a price of six Euros, and that the best time to visit is between 3:00 and 6:00 p.m.
* * * *