50 years hence, will some dulcet-toned lass sing "I dreamed I saw Don Trump last night?"
*   *   *   *
A word of explanation:  50 years from now that dulcet-toned lass could be singing that ode to Donald Trump to the tune of "I dreamed I saw Joe Hill last night."  Joan Baez sang the original song – about Joe Hill – most memorably at Woodstock, back in the summer of 1969.
Another word of explanation.  The day after the last election – November 9, 2016, in case you've forgotten – a phrase came trickling up from my memory vault.  In fact, I did a post on Facebook, reminding people of "what Joan Baez said:  'DON'T MOURN.  ORGANIZE!"
But then I had to explain it was actually Joe Hill who said that, but she's the one who made the saying famous.  (At Woodstock, "back in our hippie days.")  As an aside, Joe Hill was both a labor activist and a song-writer, and as such was credited with inventing the term pie in the sky.
(Which could also refer to Donald Trump, but that would mean going off on a tangent…)
So anyway – and to make a long story short:  Today I finally uploaded Joan's "Joe Hill last night," and listened to it on my iPod Shuffle as I did my weekly two hours of kayaking.
That's when I was struck by the line at the end of the song:  "Where working men defend their rights, it's there you'll find Joe Hill."  Which is what makes the resulting comparison in this post so ironic.  (Either that, or incongruous.  I always get those two  mixed up.)
The thing is, in some strange way Donald Trump – educated at the New York Military Academy, then the Wharton School (at right) and worth an estimated 3.7 billion dollars* – has somehow become a hero to the (white) American working man.
See for example Trump's fans have more to lose than Trump himself.  That article noted that whatever the outcome of the election, Trump would remain "more or less intact … rich and privileged and more famous than ever."  However:
The same cannot be said for the millions of Americans who have looked to Trump to save them.  These folks … the angry, white, blue-collar workers who are outraged or terrified that America has become some topsy-turvy multi-cultural nightmare where a hard-working man cannot make a decent living … will emerge from this circus worse off than before.
See also Donald Trump a working man's hero in US coal country.
But the future may not be so rosy for The Donald.  In another line from from "Joe Hill," Joan Baez noted, "'The Copper Bosses killed you Joe, They shot you Joe' says I."  In DJT's case, the same professor who predicted – back in September – that Trump would win is now saying that he'll be impeached.  And in another irony the Democrats won't be behind the impeachment.
Professor Allan Lichtman recently noted that Republicans are nervous about Donald Trump, for reasons including that he's a "loose cannon" and that no one know what he really believes.  "He can't be controlled.  The Republicans would vastly prefer to have Mike Pence, an absolutely predictable down-the-pipe conservative Republican.*"
Which – you could say – was what happened to Joe Hill.  The "Copper bosses" couldn't control him, so they had him convicted of murder in a "controversial trial."  In Donald's case, if his party bosses can't control him, they may resort to impeaching him in the Republican-controlled House of Representatives, and seeing him convicted in the Republican-controlled Senate.
 (See also – for example – That OTHER "Teflon Don," which noted – back in March – that Trump "may well be the first president in American history to get both impeached and convicted.")
And if that were to happen, Trump would remain forever as a hero to many.  (Untarnished by his actual performance in office.)  As the original song said, "Takes more than guns to kill a man…  Says Joe 'I didn't die.'"  And it may well take more than an impeachment-and-conviction to tarnish the Donald's reputation with the American working man.  
And so the final stanza of  "I dreamed I saw Don Trump last night" might go like this:
From San Diego up to Maine,
In every mine and mill,
Where working men defend their rights,
It's there you'll find Don Trump,
It's there you'll find Don Trump!

*   *   *   *

Hey, it

could

happen!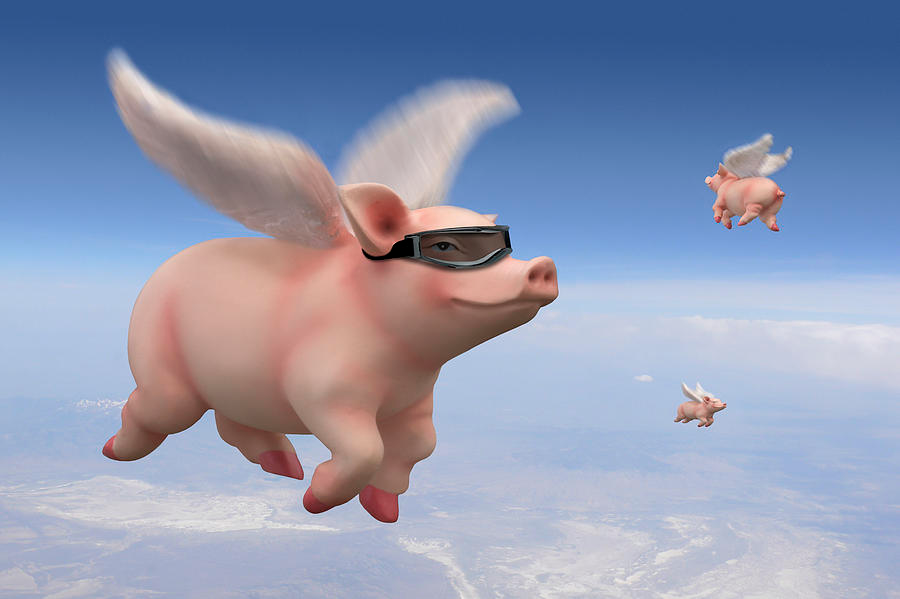 *   *   *   *
The upper image is courtesy of Joan Baez – Wikipedia.  The caption:  "Baez playing at the March on Washington in August 1963."  See also the "Portrait of Joan Baez in 1961."
For a live version of the song see Joan Baez Live @ Woodstock 1969 Joe Hill.mpg – YouTube, or Joan Baez At Woodstock: Her Song For Joe Hill (VIDEO)."  For the full lyrics see JOAN BAEZ LYRICS – Joe Hill.
Re:  "Hence."  I used the term in main caption in the sense of "archaic, of a length of time," and/or meaning "in the future from now."  An example:  "A year hence it will be forgotten."
Re:  Joe Hill.  See Wikipedia, which noted that as a labor activist and songwriter, he was "variously celebrated as a martyr or a villain."  And as a song-writer, one of his best-known songs was "The Preacher and the Slave," in which he coined the phrase "pie in the sky."
Re:  "Memory vauit."  The link will take you to Confabulation – Wikipedia, which defined the term in psychiatry as "a disturbance of memory, defined as the production of fabricated, distorted or misinterpreted memories about oneself or the world."  (Which could "also again" refer to Donald Trump, but as in the main text "that would mean going off on [another] tangent.")
"Note" also that an asterisk in the main text indicates a statement supported by a reference detailed in these "notes."  Thus, as to the professor predicting Trump's impeachment, see Professor predicted Trump win, says he will be impeached.
Re: Trump's net worth.  See Donald Trump Net Worth | Bankrate.com.
The lower image is courtesy of APG 146 – When Pigs Fly?airlinepilotguy.com.  See also Flying pig – Wikipedia, which defined the phrase in pertinent part as "an adynaton—a figure of speech so hyperbolic that it describes an impossibility."