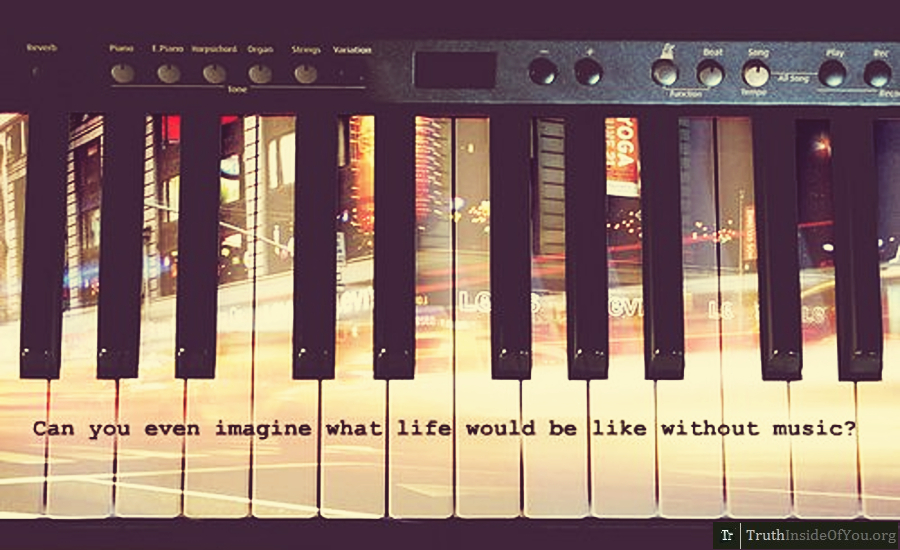 Short answer? "No, I can't!" For that matter, "I wouldn't want to try life without music!"
*   *   *   *
As noted in my post from April 4, 2021,* I'm working on a new E-book:
The tentative title is "Turning 70 in 2021 – and still thinking the best is yet to come." One chapter will be "On the music of my life," and how important it's been to me. (Like making those long Camino hikes – illustrated [below] left – more enjoyable, as well as those endless hours of canoe-paddling, [say] on the "Rideau Canal Adventure?")
So here it is, one post on "(some of) the music of my life." (And maybe "the importance thereof.")
For starters, a lot of the music that I listen to – mostly on my iPod Shuffle* – brings back a bundle of memories of good times from long ago. (Very pleasant, like when I'm on one of those "long Camino hikes," or enduring hours of butt-numbing canoe-paddling, like "on the 'Rideau Canal Adventure?'") But sometimes it works out the other way around.
Like the one memory I had from visiting London back in the summer of 1979.* That memory brought to mind a song few people know, "on this side of the pond."
You can hear the song at George Formby – I'm a wanker – YouTube, with one note from the guy who uploaded it: "Not many people have herd [sic] this song by the old George Formby, so i thought i would upload it." (To put it delicately, the song concerns a practice which had been described as "heinous," "deplorable," and "hideous." However, "during the 20th century, these taboos generally declined.")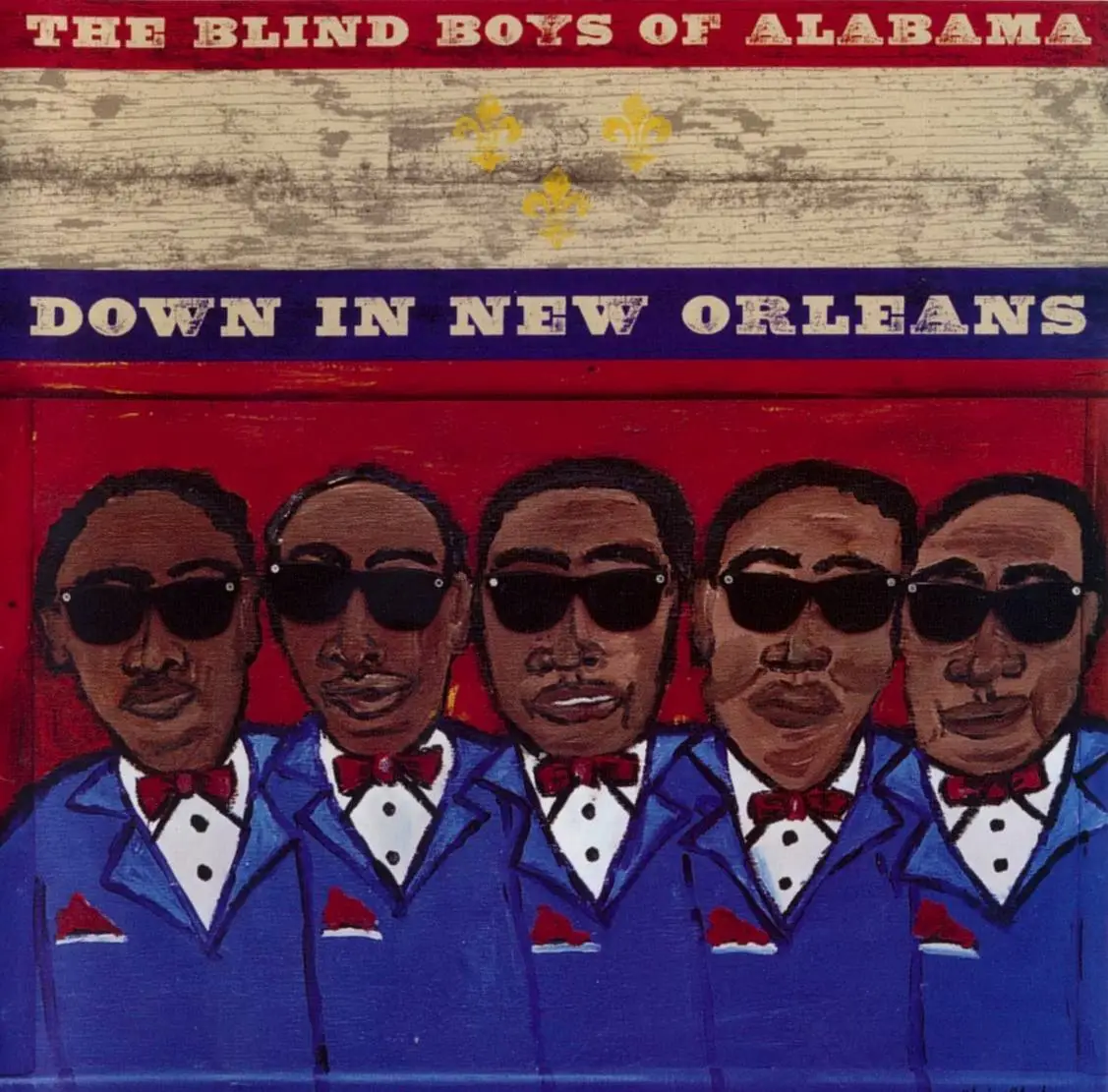 Anyway, another group I like – and that few people seem to know – is (are?) The Blind Boys of Alabama. Per Wikipedia, it's an American gospel group, made up of blind Alabama black men. "The group was founded in 1939 in Talladega, Alabama and has featured a changing roster of musicians over its history, the majority of whom are or were visually impaired." Their song that I like best is Down By the Riverside. You can hear it on YouTube, and you'll no doubt notice it's the "real thing." The soulful version, as opposed to the lily-white, pasty-ass Lawrence Welk version.
Although I will add that ol' Lawrence and his band kicked ass with his 1960 – or '61* – song Calcutta. You can hear that instrumental at LAWRENCE WELK – "Calcutta" (1960) – YouTube. (When I listen to it I can just imagine the Lennon Sisters cutely singing "la-la-la-la-la-la" in the background.)
Note too this was "a chart hit, the most successful of Welk's career."
So you could say my musical tastes are eclectic. (As in my liking music from a "variety of sources, systems, or styles.") Which can lead to jarring moments, listening on my iPod Shuffle… Like when I hear Handel's Hallelujah Chorus – by the Atlanta Symphony Orchestra naturally – and that song is followed immediately by the cackling, maniacal opening to Wipe Out.
That's the 1962 instrumental by The Surfaris. (Hear it on YouTube, and if you keep listening you can hear the "drum cover by Sina.") Note too that this instrumental is not to be confused with Pipeline, also from 1962, to wit: the "instrumental surf rock song by The Chantays.*
Another instrumental I like is Java, recorded In 1963 by Al Hirt (1922-1999), famed trumpeter and bandleader. "He is best remembered for his million-selling recordings of 'Java' and the accompanying album Honey in the Horn… Hirt's recording won the Grammy Award for Best Performance by an Orchestra or Instrumentalist with Orchestra in 1964." You can hear that song at Al Hirt – Java – YouTube; and if you have a pulse at all, it'll get your toes tapping.
Then there are some songs I used to do on Karaoke, the "interactive entertainment usually offered in clubs and bars, where people sing along to recorded music using a microphone…"
One of my biggest signature songs was You Never Even Called Me By My Name, the 1975 song by David Allan Coe. Not only was it a favorite chorus-singalong at karaoke, it was also popular at "my" family events, like weddings, graduations, and some 50-year-anniversary-get-remarrieds. In the same vein there's Farewell Party, the 1979 song by Gene Watson. For some reason I found that I could do a great job with the last note ("g-o-o-o-o-o-n-e!") long and loud. (Loud enough for people to cover their ears.)
In a different vein, I used to do a kick-ass version of John Lennon's 1971 song Imagine. (The link is to the original demo version.) From late 2016 to early 2019 – just before the COVID hit – I used to sing that song every once in a while, just to tweak a large part of the audience; mostly old, mostly white and mostly conservative, most nights. (And – need I say it – way too many Trump supporters?) Along with Well Respected Man,* the 1965 song by The Kinks. ("Doing the best things so conservative-leeee…)
And in a way different vein, from time to time I also liked to do Bob Marley's tribute to the "black U.S. cavalry regiments, known as 'Buffalo Soldiers.'" (You know, the ones that "fought in the Indian Wars after 1866?") Needless to say, in the mostly old, mostly white and mostly conservative audience (most nights), that song usually went over like the proverbial "disagreeable nuisance or source of irritation."
However – to borrow a phrase from Big Chill, the 1983 film – "The heck with them if they can't take a joke." Or, a phrase from Hunter Thompson, that noted iconoclast,*  "Something, anything, to give the Right-wing Whackos a jolt!"
*   *   *   *
Hunter S. Thompson, the prototypical gonzo Karaoke singer?
*   *   *   *
The upper image is courtesy of The Importance Of Music In Our Life Image – Image Results. It comes with an article, The Importance of Music in Our Daily Lives. See also 8 reasons why music is important to us — Mitch de Klein, and Why is music so important? | SiOWfa15: Science in Our World.
Re: The post I did on April 4, 2021. See Revisiting March 2020. 
The Wikipedia caption to the "Camino hike" photo: "A pilgrim near San Juan de Ortega."
Re: My iPod Shuffle. That's the "discontinued digital audio player designed and formerly marketed by Apple Inc." Unfortunately I had to move on to a variety of the SanDisk Sansa model music player, because – being now defunct – I couldn't buy a replacement "Shuffle." And personally I found the iPod Shuffle much easier and better to use. Sometimes, it seems, "progress isn't really progress."   
Re: "Visited London back in the summer of 1979." My lady friend at the time – Janine, who is undoubtedly a grandmother by now – attended Eckerd College, while I worked at the old St. Petersburg Times. She did a semester abroad early 1979; I took three weeks vacation to visit her in London, after which we toured "the Continent" via Eurailpass.
Re: "Wanker" song. See The Winker's Song (Misprint) – Wikipedia. 
Re: Welk's "Calcutta." From the Wikipedia article: "This article is about the 1960 song performed by Lawrence Welk… An instrumental version by American bandleader and TV host Lawrence Welk on the 1961 Dot Records album Calcutta! was a chart hit…"
Re: "Chart hit." The link is to Hit song – Wikipedia, with a subsection on "Chart hits," with two paragraphs on the various charts at issue, such as the Billboard Hot 100: "a single is usually considered a hit when it reaches the top 40 of the Billboard Hot 100 or the top 75 of the UK Singles Chart and stays there for at least one week."
Re: The instrumentals "Wipeout" and "Pipeline." See also Surf music – Wikipedia. 
Re: The Kinks song "about conservatives." Hear one version at The Kinks – A Well Respected Man lyrics – YouTube, but that version is way faster than the one I used to sing. I liked to draw it about a bit, and especially the final, "Doing the best things so conservative-leeee…" And add an occasional word of explanation, like "He likes his fags the best (cigarettes)…" 
Re: "Buffalo Soldier." I just learned the song "did not appear on record until the 1983 posthumous release of Confrontation, when it became one of Marley's best-known songs." Marley died in 1981.
Re: "Give the squares a jolt." The allusion is to Hunter Thompson's book on the Hell's Angels, infra. See How The Hells Angels Became America's Notorious Black Sheep, at bottom:
By kissing one another the Angels proved that they were way more far out than the people watching them… In Hunter S. Thompson's book, he explained that when Hells Angels were kissing each other full force on the lips they were doing it for shock value because the act "is a guaranteed square-jolter, and the Angels are gleefully aware of the reaction it gets. The sight of a photographer invariably whips the Angels into a kissing frenzy."
See also Hell's Angels: A Strange and Terrible Saga (1967). I first bought the book in the early 1970s. I thought it a superb example of what can best be called experiential journalism:
Mother Jones (magazine) recently had a piece about life as a prison guard, one of the very best examples of experiential journalism which I have ever read. The reporter became a prison guard without alerting his employer [the prison] that he was a reporter… They are a shining example of the reporter's obligation as an experiential journalist to dig deep, to be acutely aware of his or her own psychology and thought processes, and to observe the internal impacts of an external reality which is far from the life ordinarily lived…
Emphasis added. See also Experiential Journalism – MR. RESTAD. And just for the record, I thought – and continue to think – that Truman Capote did an equally good job of experiential journalism in his 1966 non-fiction novel, In Cold Blood. Which is pretty much what I try to do with my "ADVENTURES IN OLD AGE" BOOK, and my next book, on "Turning 70 in 2021 – and loving the sh– heck out of it!"
Re: "That noted iconoclast." See also my March 2015 post, On Pink Floyd and "rigid schooling." It quoted Ralph Waldo Emerson's Whoso would be a man, must be a noncomformist, and it's worth both a re-visit – in a near-future review – and a bit of re-editing.  
The lower image is courtesy of Hunter Thompson – Wikipedia. The caption: "Self-portrait photo of Thompson c. 1960–1967." Wikipedia said he founded the "gonzo journalism movement. He first rose to prominence with the publication of Hell's Angels (1967), a book for which he spent a year living and riding with the Hells Angels motorcycle club to write a first-hand account of the lives and experiences of its members." Gonzo journalism is said to be a "style of journalism that is written without claims of objectivity, often including the reporter as part of the story using a first-person narrative.
The word "gonzo" is believed to have been first used in 1970 to describe an article about the Kentucky Derby by Hunter S. Thompson, who popularized the style. It is an energetic first-person participatory writing style in which the author is a protagonist, and it draws its power from a combination of social critique and self-satire…
And finally, for future reference on later post I'll do on other important music in my life, these early notes I wrote for this post: "1) Roxanne [The Police]. Lousy karaoke song. 2) Devo. Crack that whip. 3) Hanky Panky, reminded me of 'Sgt. Sjoberg, CAP encampment,' circa 1966-67." To clarify, the actual title of the Devo song is Whip It. (See Wikipedia.) The "Hanky panky" song was by Tommy James and the Shondells. At the 1966 or 1967 Civil Air Patrol encampment in Orlando, Sgt. Sjoberg was in charge of my barracks and loved to sing the song, apparently because he had a young-lady friend who was also at the encampment. And "Roxanne" is a lousy karaoke song because of the chorus:
(Roxanne) Put on the red light
(Roxanne) Put on the red light
(Roxanne) Put on the red light
(Roxanne) Put on the red light
(Roxanne) Put on the red light, oh
If only one person is singing the song – as Brie the waitress tried on one karaoke night – all she can sing is "Roxanne" at the end, over and over again. She really needed a partner for the "put on the red light" counterpoint, as that term is defined by Merriam-Webster: the "use of contrast or interplay of elements in a work of art (such as a drama)," or a karaoke song.