One of many conspiracy theories… This one from the "Summer of '96," on TWA Flight 800. 
*   *   *   *
I'm working on a new E-book. It's another novel about Florida State University football. (This one is on its current fall from grace.) It includes a chapter on the 1996 college football season. (You know, the one ending with a heart-breaking FSU loss in the national championship game? To their hated arch-rival, the Florida Gators ?)
In the process of doing research for the new book, I came across a scene from an earlier book (a novel) that I did on FSU football. It talked about that "Summer of 1996" noted above, and it may explain where and how our current raft of conspiracy theories all started.
Here's what I wrote about that summer of 1996, as remembered in January 1997:
*   *   *   *
My first wife Karen* and I had our grandkids visiting, along with some other child-relatives as well. (Seven or eight altogether.) At the time I owned a 28-foot Coachmen Class C Motorhome, and so for a week we took them "camping" at an RV park in Indian Rocks Beach, on Florida's Gulf Coast. (At least Karen did. I visited from time to time, but "had" to stay home at night, so I could go to work in the morning.)
Naturally – as the week progressed – the dweeby pre-teen male cousins tried to scare the wits out of their female cousins. And they did a pretty good job of it, mostly with tales of omnivorous aliens and treacherous UFOs. Until finally, our granddaughter Heather came up to me at the campground pool. She asked, very serious, very worried, "How can God protect us from UFOs if He doesn't know where they come from?"
At first I thought it was a pretty naïve question. Then I started wondering: "What does the world look like to my grandkids?" For one thing – and judging only by the relative coverage on TV [at the time, 1996] – it would be only logical for them to think that aliens and UFOs are more powerful than God.
They certainly get more media coverage.
Then it struck me. Like Heather, most people today are slaves to some fear. They live in fear, and because they live in fear they never really live…
*   *   *   *
At this point I said the novel I was then working on might teach a message from God. Like in the form of a parable? (Maybe a parable of a college football team and its fans; maybe even one "moonbeam" fan?) I included a cite to Matthew 13:34, then continued:
*   *   *   *
If there is a common emotion today, it's fear. Everyone is afraid of something, and much of it comes from TV shows like X-Files, Sliders, and Millennium. The common premise is an impending takeover by aliens, or a massive government cover-up, or that someone besides God has power over your soul. (No wonder kids today are so messed up.)
On the other hand, these are scary times. We "of a certain age*" survived the Great Depression, World War II, Vietnam and the Cold War, but we still have the Oklahoma City bombing, the Atlanta Olympic Park bombing, and TWA Flight 800. So if there's a need today, it's to be freed from slavery to fear.
*   *   *   *
And now a note from the future: All that was even before "9/11" – the September 11 World Trade Center attacks – and all the other disasters that we've come through since 1996. (For a full list of those trials and tribulations see 21st century – Wikipedia.)
But getting back to the Summer of 1996…
As noted, one popular show back then was the X-Files. It featured such slogans as 'The Truth Is Out There,' 'Trust No One,' and 'I Want to Believe:'
Seen as a defining series of its era, The X-Files tapped into public mistrust of governments and large institutions, and embraced conspiracy theories … as it centered on efforts to uncover the existence of extraterrestrial life.
And now it seems that those conspiracy theories – and that public distrust of government – have both grown exponentially. As to why – and maybe as to where it all began – consider Your Guide to the TWA 800 Conspiracy and Its New Truther Documentary.
As noted, the mysterious crash of TWO Flight 800 happened way back in 1996. But then in June of 2013 came an update, a "new Truther documentary," which started with this:
Remember the '90s? Snap bracelets? 'N Sync? Friends? Accusing the Navy of taking down a U.S. passenger plane with a missile? That's right – our favorite '90s conspiracy theory is back, thanks to a new documentary purporting to show "new evidence" that TWA Flight 800 crashed because it was hit by a missile.
The Truther Documentary review noted that TWA Flight 800 has been the focus of numerous "rumors, alternative explanations, and conspiracy theories." And that "'90s nostalgia is big right now," mostly because of the internet. And finally that, "Like most conspiracy theories, TWA 800 is search-engine optimization gold." Which is another way of saying that those conspiracy theories and that public distrust of government "have both grown exponentially."
That is, those rumors and conspiracy theories were fueled by "speculation among conspiracy nuts, especially on message boards on the newly popular internet."
Which leads to the subject of "Truthers." For one definition of such people, see Truther | Definition of Truther by Merriam-Webster: "one who believes that the truth about an important subject or event is being concealed from the public by a powerful conspiracy."
That definition included a warning that – to most people – it was "not flattering" to be called a truther. And further that the term originated, "as far as anyone can tell, to characterize people who embraced alternative explanations for the Sept. 11 attacks." (See also Urban Dictionary: Truther, or Google the term.) But then there's the definition from truther – Wiktionary. Aside from the definitions noted above, it includes this one: "Someone who tells the truth."
Imagine that…
The Wiktionary site included some "see alsos," on what seems to be the more generally accepted definition. "See alsos" include anti-vaxxer, birther, denier and flat-earther. An anti-vaxxer "opposes vaccination, as for its purported dangerous effects." A birther is someone who believes "the conspiracy theory that Barack Obama, 44th President of the United States (2009–2017), was not born in that country." A "denier" – aside from being an old French coin – is someone who "denies." (Things like the the existence of AIDS, Global Warming, or the Holocaust.)  And "flat-earther" has two definitions.
One is of a person "who believes or advocates the theory that the planet Earth is flat." The other is of a person "who believes or advocates an outlandish, discredited theory; a person who refuses to acknowledge the truth despite overwhelming evidence."
All of which seems to be part of the ongoing problem. For myself, I believe that people who deny reality end up having it bite them in the ass. (An idiom which means being punished "for one's poor judgment.")  See also Denialism – Wikipedia, referring to the choice "to deny reality as a way to avoid a psychologically uncomfortable truth." Motivations and causes for such denial include a defence mechanism "meant to protect the psyche of the denialist against mentally disturbing facts and ideas."
All of which translates to: The truth is indeed still out there, but more and more these days it seems that finding such Truth is like searching for "diamonds in a dung-heap."
*   *   *   *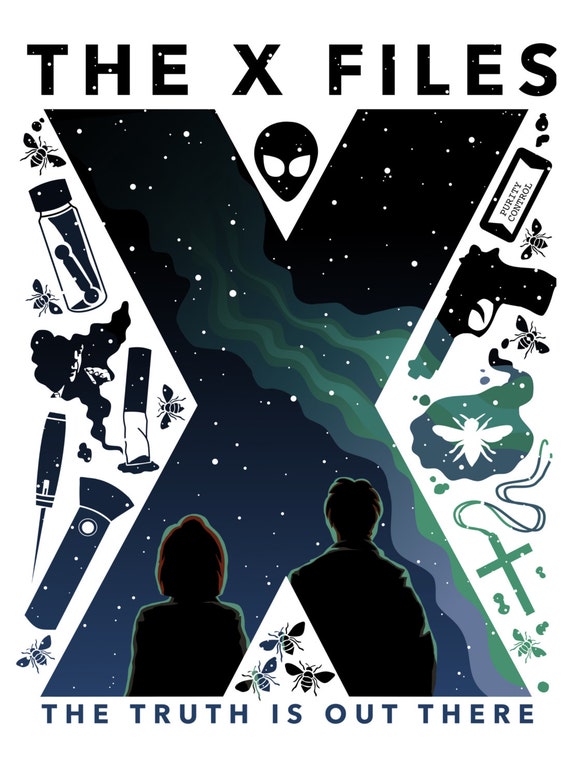 *   *   *   *
The upper image is courtesy of Twa Flight 800 Conspiracy Theory – Image Results. It comes with the article, Your Guide to the TWA 800 Conspiracy and Its New Truther Documentary, dated June, 2013. 
The first link in the caption is to List of conspiracy theories – Wikipedia. That article includes a link to Wikipedia's List of political conspiracies.  
The first image in the main text is from the Wikipedia article on FSU, captioned: "Florida State and Miami first met in 1951 and have played each year since 1966."
Re: "My first wife Karen." She died in 2006. 
Here's the full quote of what I wrote, about a possible message from God: "Maybe that was one message God wanted to teach. If that's true, what better message than by way of a parable? (Maybe a parable featuring one college football team and its fans, and maybe even one "moonbeam" fan.)  "Jesus spoke all these things to the crowd in parables; he did not say anything to them without using a parable.  So was fulfilled what was spoken through the prophet: I will open my mouth in parables…" (Matthew 13:34 NIV, emphasis added, and Mark 4:34, citing Psalm 78:2.)
"…shows like X-Files, Sliders, and Millennium."  See the Wikipedia articles, including this:
The X-Files "originally aired from September 10, 1993 (1993-09-10) to May 19, 2002 (2002-05-19). The show was a hit … and its characters and slogans, such as 'The Truth Is Out There,' 'Trust No One,' and 'I Want to Believe,' became popular culture touchstones in the 1990s.  Seen as a defining series of its era, The X-Files tapped into public mistrust of governments and large institutions, and embraced conspiracy theories and spirituality as it centered on efforts to uncover the existence of extraterrestrial life.
Sliders was a science fiction series that ran from 1995 to 2000. It followed "a group of travelers as they use a wormhole to 'slide' between different parallel universes." Millenium was an American TV series "created by Chris Carter, creator of The X-Files," and ran from 1996 to 1999.  The series followed the investigations of ex-FBI agent Frank Black, a consultant "with the ability to see inside the mind of criminals, working for a mysterious organization known as the Millennium Group."  While the first season dealt mainly "various serial killers and other murderers," the second season featured "more overtly supernatural occurrences … with Frank often coming into conflict with forces that appeared to be apocalyptic or even demonic in nature."
Re: "Of a certain age." See Idioms by The Free Dictionary. Strictly speaking, my generation didn't survive the Great Depression or World War II, but we heard about those events from our parents, and grew up watching movies and such about them.
Re: Oklahoma City bombing, the Atlanta Olympic Park bombing, and TWA Flight 800.  See the  Wikipedia articles, starting with saying the Oklahoma City bombing was an attack in downtown Oklahoma City on April 19, 1995; "It would remain the most destructive act of terrorism on American soil until the September 11, 2001 attacks." The blast claimed 168 lives, including 19 children, and injured some 680 people. The blast destroyed or damaged 324 buildings in a 16-block radius, destroyed or burned 86 cars, and shattered glass in 258 nearby buildings. There was an estimated $652 million worth of damage.  Within 90 minutes, Timothy McVeigh was stopped for driving without a license plate and arrested.
The Olympic Park bombing occurred on July 27, 1996 in Atlanta, during the Summer Olympics. Two people died, and 111 were injured. Trans-World Airlines Flight 800 exploded and crashed into the Atlantic Ocean off New York on July 17, 1996, 12 minutes after takeoff, killing all 230 people on board. Although a terrorist act was at first suspected, "the government" found no evidence of such a criminal act, after a 16-month investigation.  (See the X-Files note above, re: "public mistrust of governments" and/or "conspiracy theories.")
Re: "Diamonds in a dung heap." See Thomas Jefferson's observation that – to him – "Certain teachings in the Bible are as diamonds in a dung-heap." Or see Diamonds From the Dung Heap : The Life and Morals of Jesus. The latter refers to a book by Jefferson – often referred to as the Jefferson Bible – but which was apparently originally given the title "Diamonds from the dung heap," but later simplified. "This edition is named after the first reference President Thomas Jefferson gave to this compilation, that later became referred to as the Jefferson Bible." 
The lower image is courtesy of X-files – Image Results. The image is for an 11×14″ poster available from Etsy – Shop for handmade, vintage, custom, and unique gifts, but with a note, "Sorry, this item and shop are currently unavailable."