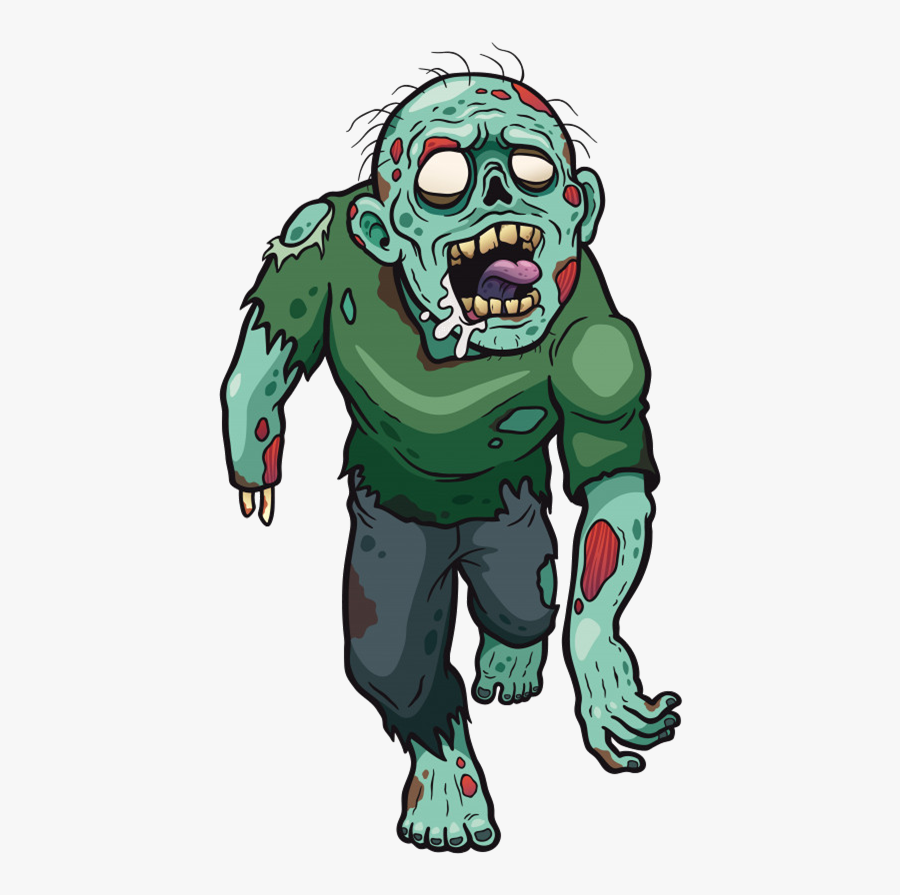 A note from the future: Is Donald Trump the newest Zombie? " (The newest "undead revenant?")
*   *   *   *
November 18, 2021 – After the events of January 6, 2021, the good news appeared to be that Donald Trump was gone for good, and that our "long national nightmare was over." But times change, just as they did in the year before the election of 2020. As I once wrote, in 2019, just before the COVID hit "Donald Trump was riding high, and looked a shoe-in for re-election." As did Joe Biden, this year that started with such hope, but before the latest round of national disasters. Which raises the specter of Conservatives taking control of both houses of Congress, and clogging things up even more. Which could in turn be followed up by Donald Trump being re-elected in 2024. Which brings back those sleepless nights I wrote about in the original post, not quite a year ago. Which prompted me to edit the original post, including this first paragraph, leading in to those sleepless nights:
*   *   *   *
Beginning in February 5, 2020, and extending up to the election that November, I quite often had trouble staying asleep. (Worrying about the future of this country.) I wrote back in February 2020 that "at night – when I can't get back to sleep around 3:30 or 4:00 a.m. – I've taken to reading Winston Churchill's The Great Democracies. (Volume 4 of his History of the English-Speaking Peoples.) And it's given me great comfort, helping me focus on the long view of our present political divisiveness." (See Take the long view – Idioms.)
Which I tried to do last Wednesday [January 6, 2021], after hearing of rioting at the U.S. Capitol. (Otherwise known as the "'Banana Republic Crap' Capitol Riots," according to one Republican member of Congress.) And I largely succeeded – in taking the long view – mostly because I don't have cable TV. And then, lo and behold, on Thursday and Friday things started looking up. Former Trump allies were saying "enough is enough," 52 rioters had been arrested, and even some staunch Republican Senators were open to impeachment or use of the Twenty-fifth Amendment.
Which brings up another point. Right now I wouldn't want to be in Donald Trump's shoes.
Why? Because the metaphoric "noose" is tightening around his neck ever so slowly, but surely, in an agonizing foretaste of what's in store once he leaves the protection of his office. (See "The rope has to tighten SLOWlY," vis-a-vis what "Deep Throat" told reporter Bob Woodward about the 1974 conspiracy investigation against then-president Richard Nixon – and his minions – as told in the book, later a movie, All the President's Men.) But we digress…
Getting back to the long view (and being able to sleep better at night): Back in the February 2020 rough draft, I also noted reading "One nation after Trump," then reviewing it. (That is, I reviewed the book back in August 2019.) That post talked about the prediction in 2016 – by Professor Allan Lichtman – that Trump would be "impeached within two years." (Note: It actually took three years, but the issue is now being raised again. Does that count?)
One positive note? That the reaction to Trump's presidency "can provide the foundation for an era of democratic renewal and vindicate our long experiment in self-rule." I also noted that the number-crunching on the 2016 election showed "how fragile Trump's hold on the public is." To which I added, "I've been saying the best weapon against Trump is his own big mouth." Not to mention his hubris. ("What? You mean I can't tell supporters to storm the Capitol, and not be held responsible?")
Third, I noted something I'd written in a previous post, Belated 4th of July meditation:
Whether by vote in 2020 or operation of law in 2024, Trump will end up leaving the White House. What happens then? Aside from the cheering, the dancing in  the streets, the fireworks and parades, a new nightmare will begin – for Donald Trump.
"And when it might be said – yet again – 'Our long national nightmare is over.'"
And finally – getting back to that year-ago rough draft – I wrote that Trump wants – more than anything else – to be seen as a winner. Yet that when he leaves office there will almost certainly be an uproar of cheering, celebration, fireworks, and dancing in the streets, both in America and throughout the world. (And based on the past week, that seems even more likely, with the celebrations to come on January 20 even more raucous and heart-felt.)
Moreover – I wrote – that virtual certainty will gall Trump no end, in both the near future and to the end of his days. So in a sense Trump was doomed to be viewed as a "loser." Unless! 
Unless – if he was elected to a second term, and so freed from a need to pander to his wacko base – Trump were to develop a conscience and start thinking seriously about his legacy.
[W]ho knows?  If:  1) Trump did get re-elected in 2020, and 2) no longer had to worry about throwing raw meat at his wacko base, and 3) started seriously thinking about his legacy (or developed a conscience, or started appreciating that he's "closer to the end than to the beginning"), he might actually evolve – as [P.T.] Barnum did – into a "humane, effective and ethical politician."
It now looks like that last thought turned out to be a pipe dream. (See GOP Rep. Mace: Trump's legacy 'wiped out' by Capitol riot.) A pipe dream is an unrealistic hope or fantasy. Moreover, "The phrase 'pipe dream' is an allusion to the dreams experienced by smokers of opium pipes." Or in the alternative, a "plan, desire, or idea that will not likely work; a near impossibility." Which is kind of like the thought that an impeachment, conviction and removal from office can all happen within the space of 10 days. But not to worry. January 20th is coming…
*   *   *   *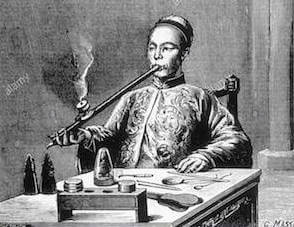 *   *   *   *
The upper image is courtesy of Zombie Image – Image Results. Another note, I originally posted this on January 9, 2021, right after the events in Washington on January 6. But it was based on a rough draft from February 5, 2020, a draft that remained unfinished for almost a year. In turn, going back and revisiting the post in November 2021, I found I had to also re-write the beginning, in part because the original upper image had disappeared, and because that opening two paragraphs were confusing. The original upper image was "courtesy of Trump News – Image Results. With an article, Aides shaken by Trump's behavior during riots – One News Page." But when I re-checked the original post, the image was gone. For more on the subject of al undead corporeal revenant see also Zombie – Wikipedia.
On the subject of today's political divisiveness. See Why Has America Become So Divided? | Psychology Today. See also my post from August 2, 2019, On "why it might be better…" (Gasp!) That is, why it might be better if Trump did get re-elected. On that note see also Make a silk purse out of a sow's ear – Idioms. (To "fashion something beautiful or valuable out of poor materials.")
Re: Twenty-fifth Amendment to the United States Constitution. It deals with presidential succession and disability, and says the vice president becomes president if the president dies, resigns, or is "removed from office." It also allows a "temporary transfer of the president's duties to the vice president, either by the president alone or by the vice president together with a majority of the president's cabinet. In either case, the vice president becomes acting president."
For more interesting reading – somehow tied in with the February 2019 rough draft – see Trump Is A Liberal – Arc Digital, a fascinating discussion of why he's both "liberal" and dangerous:
As a public figure, Trump … seems constitutionally incapable of metaphysical commitment; he might even be constitutionally incapable of thinking about the good of other people. He is, in other words, a typical product of American society. He is, like nearly all of us, a liberal.
The writer's point was that "liberalism, which both the Republican and Democratic parties endorse, has slowly eroded the foundation of our society until communal stories, bonds, and shared goals have been washed away, leaving our society fragmented and uncertain of itself." 
Joel Looper – who wrote the piece – is according to his articles, "Editor and Founder of thecommonpolitic.com. Senior fellow in theology at tdbi.org. Bonhoeffer's America (forthcoming from Baylor University Press.)" Beyond that there's not much about him and his views, although he does seem to specialize in the plague on both your houses school of thought. Thus his conclusion that Trump is a liberal: "And that is what makes him dangerous."
Further, by its own admission "The Common Politic exists in order to build trust and fruitful political dialogue among people of faith. While we hold many different political commitments, we aim to foster in this community a common politic, a way of interacting with others that Christians might call ecclesial or perhaps Spirit-empowered life." Still More: "Joel Looper has a PhD from the University of Aberdeen. His first book, 'A Protestantism without Reformation: What Dietrich Bonhoeffer Saw in America', is forthcoming from Baylor University Press." Other articles by him include Sex Was Never Safe. Why consent is not enough in the post-Weinstein era, The logical, and theological, problem with Red Letter Christians, and To Change The Church. Ross Douthat's war with Catholic Liberalism. I thus conclude that he is at the very least thought-provoking, and so I may be reading more of his essays…
The lower image is courtesy of Pipe Dream – Image Results.