A bit of hyperbole – regarding a 2013 early kayak trip that left me "all wet…"
*   *   *   *
March 20, 2019 – There I was, in the middle of a local lake around here, on a fine sunny summer afternoon.  I was happily paddling away in my spandy-new kayak, when suddenly…
*   *   *   *
There's more on that early adventure later, but first a note. It's now Lent, 2019, and so a time to prepare for Easter. That can include prayer, penance, "repentance of sins, almsgiving, and self-denial." And for many people, that means giving up something. On the other hand, some people add a discipline "that would add to my spiritual life."  (See Lenten disciplines: spiritual exercises or ego trip?) Like last year for Lent I gave up yelling "Hang the sonofabitch!" at every mention of Donald Trump. This year I'll do the same thing. For one thing, it ended up netting the Easter-day United Thank Offering a little over $25 in penalties.  (At 25 cents a pop.)  But this year I felt the need to add something else. To "add a discipline," etc.
So for this Lent I'll try to add – to prepare – a reasoned, thoughtful treatise on why I think a Trump presidency will be a constitutional crisis on par with Watergate, though not yet on par with the Civil War.  (Not yet.) Beyond that, for this Lent I will try mightily to understand why some Americans still support him, without saying, "What are you, a bunch of dumbasses?" 
That's going to be the hard part…
So hard in fact that it's going to take so much time I won't be able to do a new post in a reasonable time after the last one.  (From March 5, Didn't we try this "Wall" thing before?)
So for the time being, I offer up this in-betweener.  It's about an early adventure I had back a few years ago.  (2013 or so.)   In turn, it will be related to the new book I'll be doing, tentatively titled "My adventures in old age."   (See for example, On Brinkley, Clooney, and aging gracefully, which spoke in part of Seeing Old Age as a Never-Ending Adventure.)  That post in turn cited an online article, 11 Smart Things About Getting Older, and an early post I pity the fool.  (Where I said, "I pity the fool who doesn't … push the envelope, even at the advance stage of his life.")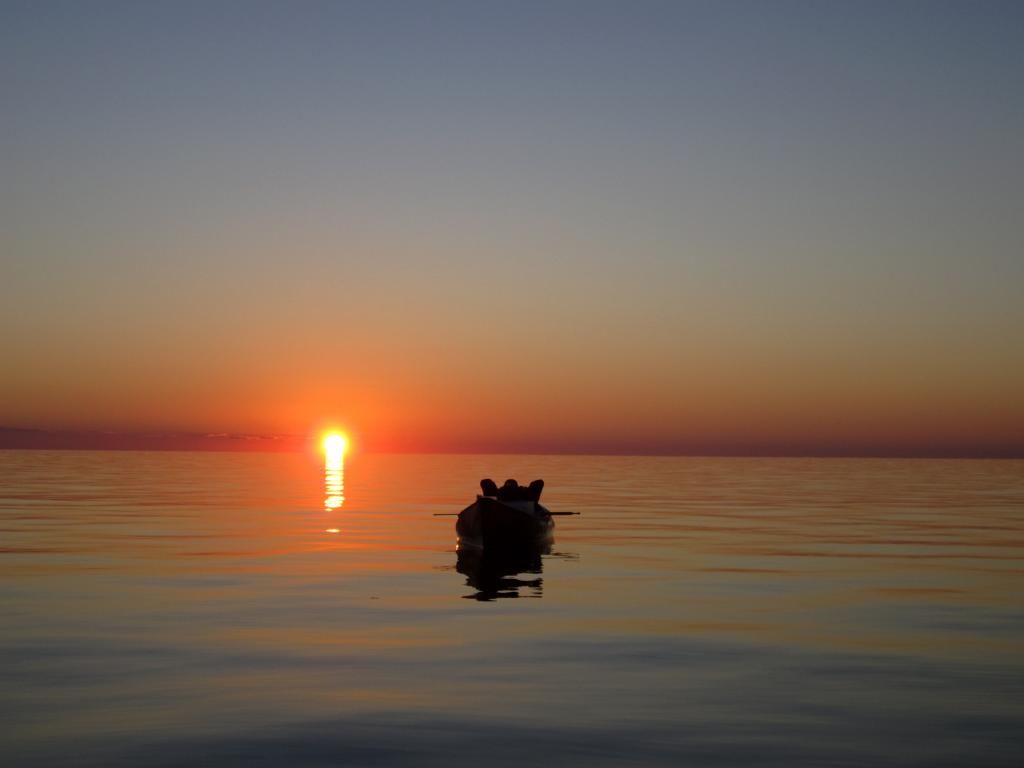 So, back to my early-on kayaking adventure…  Here's what happened.  I was on the way back from Biloxi and a canoe trip on Lake Pontchartrain.  (Which led the following year to On canoeing 12 miles offshore, and the "siesta-at-sea" image at left.)  So on the way back – in 2013 – I stopped at an Academy sporting goods store and found a reasonably-priced eight-foot kayak for a mere $149.  That in turn led to me adding kayaking to my weekly exercise routine.
I did two early "voyages" without mishap, and figured I had this kayaking stuff down pat.  (Except for the part about getting in and out, gracefully or otherwise.)  On my third kayaking venture, while trying to "mount" the kayak at the Lake Kedron boat ramp, the thing tipped over a bit too far.  As a result, what seemed like a small quantity of water got into the kayak.
I didn't want to go through the trouble of looking ridiculous or clumsy – getting out of the kayak and then back in – so I figured, "No problem, I'll just put up with the water sloshing around the 'bilges' until I finish up, in an hour or so."  So I paddled down to the other end of the lake and was heading back home, after 45 minutes or so.  Just then I noticed what seemed to be a bit more water than I remembered sloshing around the seat.
I kept on paddling along, but my thoughts then turned to the water that had been left over after my prior canoe voyages – for example, "Naked lady on the Yukon," which came a bit later – and how I'd been able to get that water out.  Then, while still paddling, I glanced back – a bit – and noticed that the back end of the kayak seemed to be much lower than the front.
That's when I discovered a big difference between a kayak and a canoe.  I couldn't get a really good view because a kayak is kind of awkward to move around in, and in fact is quite "sensitive."  (Not to say "tippy.")  So I couldn't do a good check on the back-end of the kayak, which in turn – eventually – led to this thought:  "You know, I'll bet there's a drain plug somewhere on this craft.  I wonder where it is?  I'll have to check the manual when I get back."
Then, paddling around a bend in the lake, I noticed that the ol' kayak was really getting sluggish and hard to maneuver.  So – discretion being the better part of valor – I reluctantly started heading to the mucky, muddy shoreline, figuring I'd better stop and get this stupid water out.  But it was too late.  I hadn't made much progress toward the shore when – in a kind of reverse-Titanic denouement – the aft-end started sinking faster than I could paddle, and I found myself and my trusty craft sinking into Lake Kedron.
In seconds I found myself out the back of the boat, which by now had filled with water.  I tried to hold on to the two-ended paddle, and push the stupid thing to shore.  (Thinking all the while, "What?  This thing will never sink.  It's supposed to be freakin' unsinkable!!!") I also tried to find the cheap deck-shoes I'd had on, the shoes I had bought just last week, somewhere still inside the boat. (Knowing from past experience what it's like to come ashore in muck and mire, in bare feet.)
I found the shoes but then had to get them on my feet, while holding the paddle and kayak, and trying to push it ashore. Aside from all that, I had weights on my wrists; I wanted to get more bang for my exercise buck, as it were. (See resistance training.) Plus I kept checking for my car keys, in my upper left shirt pocket. (Where I figured they'd never get wet.) And that's not to mention the Ipod Shuffle I'd also stuck in the upper right shirt pocket, for use in case I got bored paddling and needed some music. (Again, figuring that in my shirt pocket it'd never get wet.)
To make a long story short, I finally made it to the mucky, mirey shore, and not-gracefully-at-all managed to heave the thing up far enough on shore to get what seemed like tons of water out. And that's when I noticed – there, at the very back of the kayak – the drain plug that only moments before I'd been wondering about. Somehow, the plug had worked itself out, and gradually, over the course of an hour or so, the little bit of water from my "opening mount" had shifted to the rear, thus enabling even more water to come in with each stroke.
So there, on the mucky short of Lake Kedron, right down the hill from some fancy-schmancy house – whose residents are likely even now yucking it up over the schmuck in the kayak that sunk that afternoon – I learned: 1) that there is a drain plug in my kayak, and 2) where it's located, and 3) how to plug it back in (albeit after-the-fact).
So anyway, after the fact i did a little write-up – which formed the basis of this post – and sent it out in a number of emails, to family and friends.  Most people got a kick out of it, but my older (local) brother – not the out-of-state one I do all my latest adventure with – wrote back, "I don't think I'da told that story!"  To which I can only say:  "Hey, I'm secure in my masculinity!"
Besides, there's always this little bit of wisdom from "Robert Matthew Van Winkle:"
*   *   *   *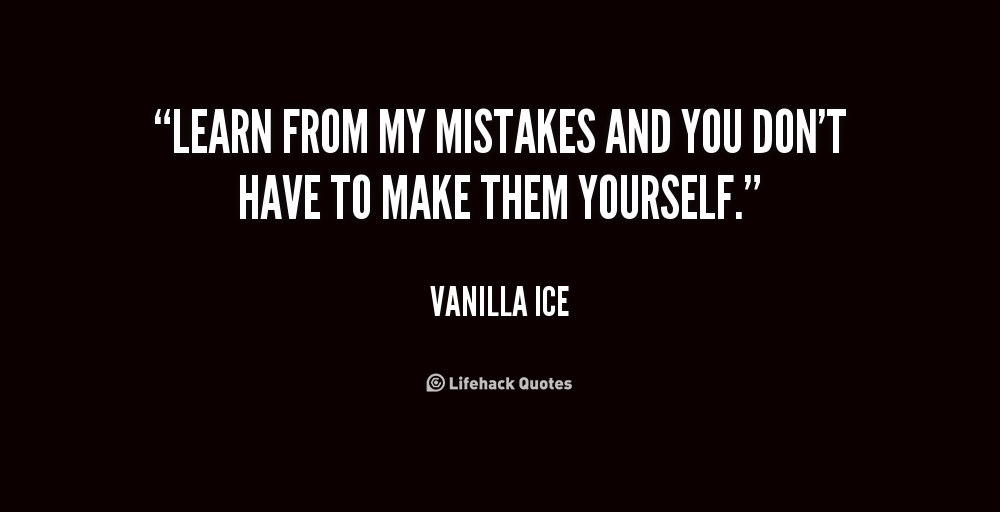 *   *   *   *
The upper image is courtesy of Sinking of the RMS Titanic – Wikipedia.
*   *   *   *
I edited and/or updated the original (2019) post on January 26, 2023. And added the following "ex post facto" updates. On a Trump constitutional crisis, Google January 6, 2021. I still have the kayak, but not the drain plug. It got lost, and I now cover the drain plug with Scotch tape. And I don't use wrist weights anymore when kayaking. And now back to the original notes:
*   *   *   *
Re:  The idiom "all wet."  See Etymology – Origin of … 'all wet' – English StackExchange.  In the sense used in the lead caption, "entirely mistaken," misguided, or wrong.  The site dates the idiom back to 1909, and notes that by 1924 it was common "that humorists could use it as a punchline:"
Modern American slang is an institution that certainly merits as much approval as condemnation.  It is so tersely expressive.  But sometimes its application doesn't fit.  "You're all wet," says the youth of today [in 1924] when he wishes to convey the idea that in his mind, your opinion or action or attitude in the matter under discussion is wrong.
Re:  "Reverse-Titanic denouement."  As shown in the main-text illustration, the Titanic went down bow-first, while my kayak on Lake Kedron went down "stern first."  The main-text painting's caption:  "'Untergang der Titanic,' as conceived by Willy Stöwer, 1912."  See also "The sinking, based on Jack Thayer's description. Sketched by L.P. Skidmore on board Carpathia."  (Shown at left.) 
The original post had an "overturned kayak" image, courtesy of Overturned Kayak – Image Results. To which I originally added this sentiment:  "Okay, my 'early adventure' wasn't quite this bad – but it was humiliating!"  And the photo-image was accompanied by an article, "How to recover a capsized kayak to the upright position?"  Some good advice:  Don't leave too much water in the bilges…
Re:  "Secure in my masculinity." See also Secure in your masculinity – Asexual Musings and Rantings, for some interesting observations.
The lower image is courtesy of Learn From My Mistakes – Image Results.  Those "Results" includes the quote from Vanilla Ice, a.k.a. "Mr. Winkle."  He is the "American rapper, actor, and television host," born in South Dallas, raised in Texas and South Florida, "known professionally as 'Vanilla Ice.'" Born in 1967, his initial success faded by 1994, when he "began using ecstasy, cocaine and heroin. During periods of heavy drug use, Ice received many tattoos from artist acquaintances. According to Ice, he 'was in [his] binge days.  [He] didn't even realize how many [he] was getting.'  Ice attempted suicide with a heroin overdose on July 4, 1994 but was revived by his friends. After being revived, Ice decided that it was time to change his lifestyle."  So he knows whereof he speaks, in terms of mistakes.
*   *   *   *